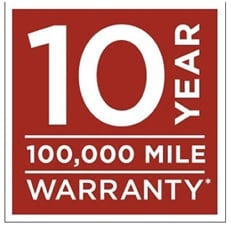 Shoals University Kia, Proudly Serving Sheffield, Florence AL, Athens AL and Lawrenceburg TN, Offers More Than Just Friendly Service
What can you expect when you enter the Shoals University Kia showroom? Well, aside from a warm welcome, a great selection of new and used cars to choose from, as well as onsite auto service, a vast collection of parts and a financing team that understands the needs of drivers like you. If that sounds good to you, come see us today in Sheffield, Alabama.
It's easy to jump to the conclusion that shopping for a new Kia Forte, Sorento, Soul, Optima, Rio models can be strenuous, but it doesn't have to be. At Shoals University Kia our friendly professionals are available to ensure that all your questions are answered, while giving you the opportunity to peruse the Kia at your liberty. When a vehicle's caught your eye, simply catch our attention; we're happy to schedule a test drive at your convenience.
If you're seeking a more cost-effective option, then we have the perfect alternative for value-seeking drivers throughout Sheffield, Florence AL, Athens AL and Lawrenceburg TN. In addition to our new vehicles, we maintain comprehensive selection of top-quality Certified Pre-Owned Kia models and used cars for you to choose from! That gives you the chance to save money on your next car without compromising safety, quality or performance.
Found Your Next Kia Model and Are Ready to Drive Home with it?
Shoals University Kia is ready to Discuss Car Loan and Lease Solutions
You have your new Kia Forte, Sorento, Soul, Optima or Rio all picked out, and can envision yourself driving it full time, but the next step happens here at our dealership, too. With our financing team, you are going to receive and learn about all our car loan and lease options in detail. We provide you with the current offers and incentives, and discuss all the ways we can help you find a plan to that works within your finances. We keep the process clear, and stress-free so you can look forward to driving through the streets of Florence AL, Athens AL and Lawrenceburg TN in your new ride soon.
To get the most out of your vehicle in terms of a long-lasting and quality drive, our relationship with you here at Shoals University Kia is going to be ongoing. That's because we want to ensure your safety and driving efficiency via our onsite car service and repair center in Sheffield. We have the latest tools and equipment to diagnose, repair, and fix your automotive needs, and of course we only use the highest quality of Kia parts to keep your vehicle integrity high, and you enjoying a smooth drive no matter where you go.
Any car dealer can sell you a Kia; any body shop can fix a ding in your door; any parts store can sell you an oil change kit. But only the team at Shoals University Kia can do it all with the level of care, compassion, and professionalism that you're looking for. Visit us today at 4109 N. Jackson Hwy in Sheffield, AL and see why so many drivers in Florence AL, Athens AL and Lawrenceburg TN are choosing our team as their prime source for everything auto!